Association of Dementia Coordinators in Denmark – DKDK 1994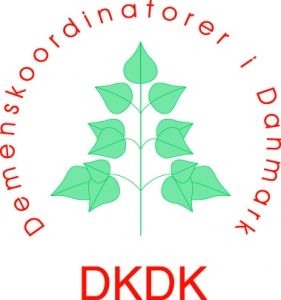 DKDK is a national association for professionals involved in coordinating efforts to improve the conditions of people with dementia. DKDK's mission is to enhance the quality of care for people with dementia by effecting the political dementia debate (locale and national), offering further training for members, and increasing public knowledge about dementia.
DKDK cooperates with several local and national associations e.g. The Alzheimer Association, The Danish Dementia Research Centre, The National Board of Social Services, The National Board of Senior Citizens Councils, The Danish Health and Medicines Authority and many more. DKDK organizes networks of knowledge sharing.
To be accepted as a member of DKDK you must either have:
– A completed degree in a relevant field with special focus on dementia. The degree must have included at least 60 hours of training plus a planned and carried out project related to dementia.
or
– Current employment as dementia coordinator/consultant in municipality, memory clinic or dementia teams.
As a member of DKDK you receive a newsletter twice a year and are invited to the annual conference that includes professionally relevant seminars and lectures.
The headboard of DKDK consists of five board members and two substitutes. The board acts after regulations decided at the general meetings. The board's main task is to advice and guide members, public officials, patient associations, government agencies and other collaborators on professional issues. The board members help start debate in the Danish municipalities and initiate new actions in the association.
For more information on Association of Dementia Coordinators in Denmark please contact us by phone during office hours or by e-mail.
Phone: +45 38 77 01 66
Office hours: Monday – Thursday, 9-12 pm.
E-mail: info@demens-dk.dk